We've been looking for a reliable alternative to Tite-On dopping epoxy for a while now.  It has proved to be a little more difficult than it should have been until we remembered a great workshop product out of the USA called JB Weld.  I've used this for many years in my days as a plant mechanic/engine rebuilder and it was great stuff but their range is suitable for all sorts of jobs.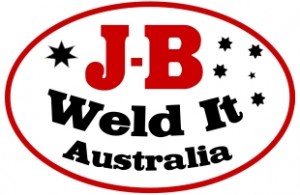 So we decided to jump in boots and all !!  We are proud to announce that we are now an authorised distributor for JB Weld products in Australasia with easy convenient selling via the new website.
For our Aussie Sapphire customers, there are a few products of interest which will be also listed on our main website.  For your reference, we recommend JB Kwik (either the 2 part epoxy or putty format) for general dopping (faceting or cabbing) and JB Mini (clear epoxy 6mL) for general beading or jewellery making jobs.  Some like the super strength of the original JB Weld formula for dopping but we recommend the Kwik formulation as the best combination of strength and easy release.
Remember – club discount applies to products purchased through Aussie Sapphire – generous quantity discounts are also available on the JB Weld It website so this is a great opportunity to get a quality USA-made product at very reasonable prices.
If you are into wood working, there is a new range of products for wood repair and restoration that is sure to be of interest.  Browse the full range now and you are sure to find something you need for your workshop, garage or repair drawer.  Same great service as always – a brand new website.  Plus see our new JB Weld It facebook page – "like" us to get product updates and more.
cheers for now from the Aussie Sapphire team.